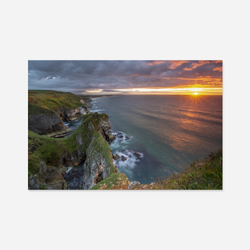 Whiterocks Last Night Canvas
You really can't beat watching the Sun set along the stunning Whiterocks Coastline. Watching the last of that beautiful Golden light.
You can now have this stunning canvas in your beautiful home.
All of our canvas are hand made with the finest materials and printed using Ultra-Chrome Inks, providing best in class colour reproduction.