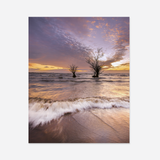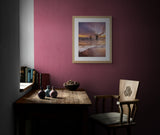 Rough Lough (Loughshore Antrim) Print
As you stand along the Loughshore in Antrim, there is something magical about being there at Sunset. On this evening, slight waves were crashing against the
Shoreline, birds were singing and it was as if you were away from everything in the World. This Art work would look stunning on any wall, especially your beautiful home.
Printed on the beautiful Fujifilm Pearl 300gsm paper.
This exceptional paper provides you with the best in colour reproduction for the highest Quality prints.
All mounts and frames are made to the highest standard by a local printer and framer. This way I get to check the quality before going to your beautiful home.
Bespoke sizes and frames can be made to your desired requirements and this way you get your own individual Art work made for you.
We ship our prints worldwide. However, Mounts and Frames are only available to Northern Ireland.